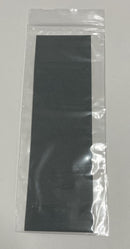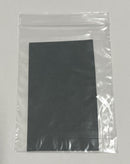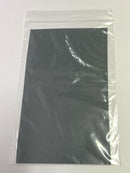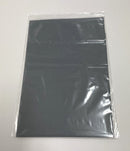 Description
Mini-grip plain resealable zipper bags made from polyethylene.
These simple efficient bags are completely inert and transparent. They have many uses in museums, libraries or archives including storage of books, paintings, artifacts, fragments, geology, archaeological specimens and odd shaped objects.
Bags are water resistant and offer a moisture barrier.
Available in 5 sizes - 45 x 65mm, 100 x 140mm, 75 x 190mm, 150 x 230mm and 255 x 355mm.
Sold in packs of 100.
Specs
Size: PB01: 45 x 65mm
Weight: 50 micron
Size: PB02: 100 x 140mm
Weight: 50 micron
Size: PB03: 75 x 190mm
Weight: 50 micron
Size: PB04: 150 x 230mm
Weight: 50 micron
Size: PB05: 255 x 355mm
Weight: 50 micron