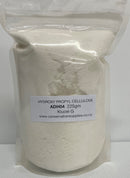 Description
Klucel-G – a non-ionic Cellulose Ether.
Soluble in alcohols and cold water. Insoluble in hot water and Aromatic Hydrocarbons making it useful where areas can be consolidated temporarily whilst adjacent areas undergo solvent treatment.
Also used for consolidating leather. Flexible, heat sealable and non-tacky in high humidity.
Sold in packs of 225g.
Resources